FRIEND
When God had made the earth and sky, the flowers and trees,
He then made all the animals and all the birds and bees.
And when His work was finished not one was quite the same
He said, I`ll walk this earth of mine and give each one a name.
And so He travelled land and sea and everywhere He went,
A little creature follwed Him, until his strength was spent.
When all were named upon the earth and in the sky and sea,
The little creature said, Dear Lord, there`s not one left for me.
The Father smiled and softly said, I`ve left you to the end.
I`ve turned my own name back to front and
called you DOG, my friend.
Author unknown
Please, they need your HELP 

https://www.scoobymedina.org/en/help-us/how-to-help-us

🔸 Adopt: please contact us at :     📧 internationaladoptions@scoobymedina.org
🔸 Virtual adoption of a special Scooby resident (https://bit.ly/2DzoE6Y ) or ( https://www.scoobymedina.org/en/adoption/animals-in-virtual-adoption )
🔸 Foster-Home / more info 📧  : acogidacachorros@gmail.com
🔸 Share
🔸 Scooby Shop : https://bit.ly/2tHTWSp    ( 📧  : tienda.scoobymedina.org )
🔸 Volunteering :  more info  📧 : educa@scoobymedina.org
🔸 Cyber Volunteering : more info 📧 :  seguimientos@scoobymedina.org / info@scoobymedina.org
🔸 Material Donations you can send to : Scooby Medina, Ctra. De Olmedo, km.2 -47400- Medina del Campo (Valladolid), Spain
🔸  " Teaming " for only 1€/month http://bit.ly/2teaming  ( https://www.teaming.net/santuarioscooby  )
🔸 Scooby Partner (socio): Become a Scooby-Partner and part of our great family from 3€/ month https://www.scoobymedina.org/es/ayudanos/hazte-socio
🔸 Financial Donations : https://bit.ly/2KmUlk7 
🔸 Legacy Giving : more info 📧   : educa@scoobymedina.org
🔸 Paypal  :    📧   Edwin@scoobymedina.com
🔸Bank account : ES6101280212510103853927 / BIC: BKBKESMM / to : Protectora y Santuario Scooby

🔸 #adoptaungalgo
🔸 Perros en adopción https://bit.ly/2JPw3P8
🔸 Adopta : https://bit.ly/2JPw3P8 Más información : www.scoobymedina.org o  📧  :  (  adopciones@scoobymedina.org ) o  ( internationaladoption@scoobymedina.org )
🔸 Adopción Virtual : (https://bit.ly/2DzoE6Y ) or ( https://www.scoobymedina.org/en/adoption/animals-in-virtual-adoption )
🔸 Casa Acogida :   Más informatión  📧 :   acogidacachorros@gmail.com     o    📧 :  seguimientos@scoobymedina.org
🔸 Comparta
🔸 Tienda Solidaria: https://bit.ly/2MzSatv ( 📧  : tienda.scoobymedina.org )
🔸 Voluntario : Más información y contacto  📧  : educa@scoobymedina.org
🔸 Donaciones materiales :   Nos podeis hacer llegar vuestras donaciones a Scooby en: Scooby medina, Ctra. de Olmedo, km.2 -47400- Medina del Campo (Valladolid), España
🔸 Teaming   : por 1€/mes: http://bit.ly/2teaming   ( https://www.teaming.net/santuarioscooby )
🔸 Hazte Socio   : (desde 3€ al mes): https://bit.ly/2lyMhBi
🔸 Donaciones: https://bit.ly/2KmUlk7
🔸 Legado Solidario : 📧   educa@scoobymedina.org
🔸 Paypal  :  📧   Edwin@scoobymedina.com
🔸 Banco: ES6101280212510103853927 / BIC: BKBKESMM / to: Protector y Santuario Scooby
 New Doggy-pools ( S -M-L-XL ) very  much needed this hot summer of 2021 
If you  want to help the Scooby-dogs through the hot summer, please think about a Doggy-pool ( S-M-L-XL) they will be so very grateful to you.
You can bring or send it to : Address : Protectora Scooby ,  Camino del Zarzoso,  47400 Medina del Campo, (Valladolid) España
Thank you, your help is very much appreciated! 🐾🐾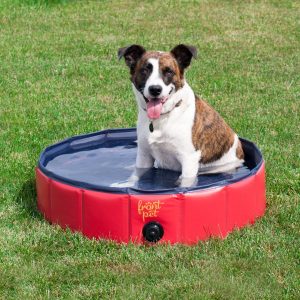 PIN ( chip 4279 ) ( still waiting for his forever home…, since Aug/2016 ! almost 5 years …! ) please a Home for adorable, sweetie, Pin
(female, American Stafford, born 10/2015, arrival date : 8/2016)
Volunteering at Scooby starts on June/12/2021 !
NOW, YES! 💚 We resume our VOLUNTEER PROGRAM 🙌🏼 and the first contact will be on SATURDAY JUNE/
1️⃣2️⃣ 
at 9:00 in the morning through a meeting that we will hold in our refuge in Medina del Campo. So if you are willing to spend part of your free time helping our 🐶🐱 don't wait any longer and write to us 👇🏼👇🏼👇🏼 It is ESSENTIAL to confirm attendance and you must do so by sending an 
The year 2020 and the first part of 2021 have been difficult times for everyone. In february/2021 we had to stop and reflect to see if the volunteer program as designed, could continue like this.
As is easily imaginable, the human being only learns with sticks and that happened to us after some serious incidents with some volunteers.
We decided to resume everything and rethink the program and make it much more professional, for this we have been looking for external advice and after took a course on volunteering.
Also taking into account that the pandemic is giving us a bit time, we will actively initiate the volunteer program at the shelter and for this we have prepared a series of documents and plans to do everything according to the Volunteering Law.
At Scooby volunteers are appreciated and needed but what has to be clear is that volunteers come to help the animals, nothing more and nothing less.
email to :  educa@scoobymedina.org
TICKS  & FLEAS !!!
March/2021
We are very much in need of antiparasitic pipettes / -collars
Fleas and ticks are multiplying with the arrival of good weather after another mild winter. They can transmit many diseases…
With the pandemic, donations of antiparasitic pipettes /-collars, such as being able to collect those that are going to expire shortly, have been very difficult for us lately.
If you have  antiparasitic pipettes or -collars and you do not need them anymore or you have bought them by mistake or it is about to expire, Please DO NOT THROW IT AWAY. It can help our dogs and cats.
If you want to donate, they do not have to be from a specific brand. The collection points  in Palencia /Spain are: Aquaterra/ the copy shop/ Oh my dog/ Gaherproga and Kiwoko.
You can also send them directly to the Scooby Shelter in Medina del Campo . Address : PROTECTORA Y SANTUARIO SCOOBY  ,  Carretera de Olmedo KM 2, ( Camino del Zarzoso) 47400 Medina del Campo, (Valladolid) España
Thank you
NO, to Hunting !
Februay/1/2021 : As long as they continue to be treated as tools, as long as they continue to be exploited, abandoned or killed, we will continue to give them a voice 📢.
Thousands of galgos are born each year to be able to replace the thousands of galgos that are discarded because they can no profitability.
As long as the life of the galgo is not respected, they continue to need us.
#WorldGalgoDay #StopHunting #StopGalgueros #FreeTheGalgo
February -1-2021      "WORLD GALGO DAY"   
Galgos are mainly used for hunting or coursing hare. During the annual hunting season that runs from October to January, many live in cramped dark sheds when they are not coursing, spending their days confined and neglected. Training techniques are barbaric and include towing Galgos from cars, trucks and motorcycles at high speeds.
Known as Galgueros, hunters dispose of Galgos at the end of hunting season in the most horrific ways imaginable… hung from trees, thrown into wells, starved, beaten to death or abandoned. It is estimated that thousands of Galgos are killed every year.
A favorite among hunters to dispose of unwanted Galgos is called "piano playing". The galgo is tied around the neck and hung in a tree so that the poor dog barely reaches the ground with its hind paws, trying to balance and "dancing" back and forth with the back legs and paws, barely on the ground, to avoid strangulation. Being killed in this way is a slow death and that the dog experiences panic, anxiety, despair and unimaginable pain. The suffocation can take hours and sometimes even days. In the end, when the Galgo can no longer manage to stand on its hind legs, exhausted in the snare, the dog finally suffocates to death.
If merely abandoned, they are purposely crippled so that they cannot physically return to the hunter. Those that survive abandonment languish in state-run shelters where they inevitably die.
The excessive, uncontrolled breeding and mass abandonment of dogs at the end of hunting season leaves a massive population of starving and sick dogs.
Associations in Spain ( like Protectora y Santuario Scooby ), rescue and rehabilitate as many dogs as possible so that they have a chance at a future and a forever loving home. The Galgo is a truly precious breed. Although not considered pets by Galgueros, they are wonderful companions and eternally grateful for a second chance.

Photos of mistreated Galgos in Spain… this is one way how the Galgueros keep their  Galgos, living in hell…, chained for life,  sometimes scared for life…sometimes traumatized for life…

They have no voice… that's why we will give it to them 
#WorldGalgoDay #StopHunting  #StopGalgueros #FreeTheGalgo
http://www.diadelgalgo.com/
Please Adopt: contact us at :      📧   (  adopciones@scoobymedina.org ) or  ( internationaladoption@scoobymedina.org )
Winter  in Scooby 2021
With the freezing temperatures all our animals are in need of extra food to keep warm this winter

Photo Jan/9/2021 : Scooby-Residencia ( Valladolid )

Photo Jan/9/2021 : Scooby Residencia ( Valladolid )

Photo Jan/9/2021 : Scooby- Residencia ( Valladolid )
Photo Jan/2021 : Scooby -Medina

  🆘🆘  DOG- FOOD and CAT-FOOD  DONATIONS 🆘🆘
⭕ WE NEED FOOD FOR OUR ANIMALS ⭕
The warehouse is under minimum 😞
If you  want to help the Scooby animals , you can buy some food (any kind will do ) and leave it , or send it to one of the following locations … Your help is very much appreciated! 🐾🐾
✅PROTECTORA SCOOBY
Camino del Zarzoso 47400.Medina del Campo
✅CLÍNICA VETERINARIA SCOOBY
Carretera de Rueda, n.47 47008 Valladolid
✅RESIDENCIA/ PROTECTORA SCOOBY
Calle Panera, 62, 47009 Valladolid
Thank you so much on behalf of all our residents
⚠️Special PUPPY – FOOD  Needed ⚠️

Update Jan/12/2021 : We are in need of puppy food
If you can help, please send it directly to the shelter : (Camino del Zarzoso, 47400 Medina del Campo, Valladolid)
or
drop it off at the veterinary clinic in Valladolid : ( Carretera de Rueda 47 , Valladolid)
Thank you so much!! Muchas Gracias !!
PLEASE ADOPT
Please help !  Please adopt !
( Facebook)  https://www.facebook.com/spascooby/
( Scooby main website)    www.scoobymedina.org
( This website ) www.scoobysforgottengalgos.org
Please send us an email to :
ℹ️

 📧

  internationaladoptions@scoobymedina.org ( for international adoptions )
ℹ️ 

📧

 

adopciones@scoobymedina.org ( for adoptions in Spain )
Join our "TEAMING"
One euro per month we can feed hundreds of animals;
With one Euro  per month we can protect them from the cold and heat;
With one Euro per month we can look for a second chance to the abused animals;
With one Euro per month we can transform the world for these beings who need help …
Do you want to be part of that one Euro per month ?
Please Join our "Teaming "
Please join our TEAMING and collaborate with us by donating just € 1 a month in a simple and completely secure way.
Click on the link     http://bit.ly/2teaming
Únete al teaming por 1€/mes: http://bit.ly/2teaming

The Scooby Farm-Animals at the "Scooby-Sanctuary"
At Scooby there about 200 farm animal-residents living permanently at the "Scooby – Sanctuary" ; all of them rescued from abuse , abandoning or neglet. Horses, donkeys, sheep, goats, pigs and birds (among others) will remain with us until the end of their days, receiving all the necessary care so that they are happy and lead the dignified life they deserve.
Please, help us to continue changing lives. Thank you so much !
VIRTUAL ADOPTION PROGRAM 
Our virtual adoption is a program we designed, so that anybody, from a distance, can help our animals in our refuge and farm.
All our farm animals are part of this program since they cannot be adopted and will live the rest of their lives in our sanctuary. Then we also have dogs that for whatever reason have little chance of finding a home and we included them in the program too. The same goes for the not too sociable cats that live with us.
In short, the animal of your choice will remain living with us and we will make sure that he or she gets all the care necessary. But to make you feel like you are part of their lives, like another member of the family, we will send you information and pictures, at least twice a year.
The costs for virtual adoption are 10 euros a month, and you can transfer that into our account every month, or make a payment every 3 months or every 6 months, or even once a year, for a total of 120 euro. If you choose the last option we will send you a nice present too! And of course we will make sure you get the adoption certificate.
It is obvious that 10 euro a month does not cover the cost of keeping an animal because the cost of their care and food is a lot higher than that. So the charges for virtual adoption are more symbolic , but with that amount you are not only helping your chosen animal, but also all the animals at Scooby.
Virtual adoption is beneficial to all, not only do you get the gratitude from your chosen animal, but from all animals and of course all the people that are a part of Scooby.
If you have any question, send us an email at  and we will be happy to answer them.
With love from everyone at Scooby.
Please join our VIRTUAL ADOPTION PROGRAM. You are the salvation for hundreds of lives!
Virtual -Adoption -Forms  in 6 languages :
   https://bit.ly/2DzoE6Y    ( English )
🇪🇸   https://bit.ly/2Ilp2nw       ( Spanish)
🇫🇷    https://bit.ly/2RMcRoM  ( French )
🇳🇱    https://bit.ly/2RMtJM5   ( Dutch )
🇩🇪   https://bit.ly/2QCcWLt    ( German )
🇮🇹   https://bit.ly/2Qv55zo     ( Italian )
LEGACY GIVING
Legacy Giving; a gift of solidarity: Your mark  always next to theirs .
Your endeavours to help provide the most disadvantaged animals with a better life could carry on long after you have gone. Want to know how ?
By including Protectora y Santuario Scooby in your will as beneficiary of part of your assets.
Any inheritance you leave, however small it may seem (a vehicle, jewellery, part of your savings etc.) is very important for us in order to continue our fight  against animal cruelty and to do our job finding homes for over a thousand animals that we rescue from abandonment every year.
Your legacy will continue to save and change lives even if you are no longer able to do so .
Have no fear; a legacy gift in your testament will not harm your legitimate heirs at all, and also bear in mind that if you don't make a will and you don't have heirs, your possessions will be claimed for use by the state.
ℹ️ Should you require more information do not hesitate to contact us via educa@scoobymedina.org
October-4th : World Animal Day ( Día el Mundial de los Animales
Today is World Animal Day, those beings that show us every day that the world can get better; those beings who are an example of loyalty; those beings who are capable of giving everything without asking for anything in return; Those beings that are capable of living without harming those who are next to them, without using resources that they do not need, protecting their environment and everyone who lives in it.
It does not matter whether they are domestic or wild, whether they live in a tree or in the savannah, animals will always bring out the best in those who are able to look at them with that tenderness they give off.
Undoubtedly, the planet evolves with greater harmony when they are, when they are respected. And hope increases in the world when there are human beings capable of protecting them. Do you join the fight? Give voice to those who do not…
October-1st : Day of the BLACK DOGS
The reality is undeniable that there is a rejection of dogs of this color, it is sad to accept it, but today is a day for us to realize it and those who do not really care about the color, remember that. When they go to adopt they are the ones that take the longest time to be adopted, many times it is like that, therefore please do not forget about them…
Help is still very much needed …there are many Black Scooby -dogs waiting for a home
Today is "Día del Perro / Dog Day" and on such a  occasion we want to make a plea in the name of a group of dogs that seem to have been removed from the category "dog" in this society of ours, and in the world in general. We let ourselves be biased by a label hung on them by humans; we're talking about the famous PPP (potentially dangerous dogs) once again.
Are they not dogs?
Are they not great companions of humans, depending on how they are treated?
Why are they left out in such a terrible manner?
Today we cannot stop feeling sad for them, all of them. The ones who have spent half their lives locked up  in a kennel, for those who have been used as a toy for sadists and for all those who have crossed the rainbow bridge because of lack of human willingness to undo or mend rules we have created ourselves. The dogs are not to blame for anything; the ones at fault here are people who then wash their hands of the problems and leave these innocent beings aside, since nobody cares about their fate…
So here we are asking again, with very little hope, and with great sorrow, please think about these innocent dogs too… please
 ‼️ IMPORTANT  Mesage ‼️   March/10/2020 
We are very concerned about our animals and their future. As you know we are only able to give many dogs and cats in adoption collaborating with associations from countries such as France, Italy, Holland, Czech Republic or the USA.
It's clear that if it were not for the help from outside Spain it would be impossible for us to rescue so many animals, as the adoptions in Spain only take up less than 15% of the total number of adoptions. Say, what happens if the transport of animals will be banned due to the recent Coronavirus outbreak ? At the moment one trip scheduled to Milan/Italy won't take place for this reason. This means that the animals have to stay with us longer, and worse, while some don't leave we cannot help others because we have no place. On top of this there are a lot of dogs that arrive sick or with injuries, which makes this start of the year very hard. The number of abandoned galgos has skyrocketed this year too, and we often pick up whole litters of puppies as well. We are overwhelmed and very worried about all this and we need money to deal with this situation, whose length is uncertain and we have no way of knowing if it will improve or get worse. For all the above reasons, we are asking everyone: If you were thinking of adopting, now is the best time! ( for more info and adoption please send an email to: internationaladoptions@scoobymedina.org)
If you cannot adopt, but still want to help us, you can collaborate in the next following ways:
▪️Join the teaming for only 1€/month http://bit.ly/2teaming
▪️Donate: https://bit.ly/2KmUlk7
» Paypal – Edwin@scoobymedina.com
PLANT a TREE Campaign
2020 begins and also a very exciting new project for us: the PLANT a TREE 🌳 campaign in SCOOBY MEDINA.
Winter is the best time to begin this work that we have long wished to do so that the patios where the dogs are have shade and because we simply love trees 🌲 The first trees planted are 2 birches.  We looked for fast-growing trees that provide shade and resist the extreme temperatures of the moor.
Next Sunday( Jan/5/2020 ) we will plant more because we have already seen how to protect them so that the dogs let them grow, if you would like to participate in this activity or would like to collaborate by contributing a tree write to the mail: voluntarioscooby@gmail.com
‼️First PRISION SENTENCE in Zamora by ANIMAL ABUSE to 40 dogs‼️

Scooby rescue  of the 40 dogs from the "Shed of Horrors" June/2018 ( Chip 7809 / on the right)
The Criminal Court of Zamora has condemned J.G.M. for a continuing crime of animal abuse and another of animal abuse with result of death at a penalty of 13 months and 15 days in prison and the confiscation of the intervined animals in favor of SCOOBY.
The images that accompany the text correspond to the day of their liberation, in June 2018. As you can see, their life (if it can be called life) was a real hell and if they had not been intervened by the Guardia Civil, the end for all of them it would have been death 😓, since they lacked water and food, were full of parasites and many of them was sick.
Now we have to focus on finding a home to the 36 dogs (many of them of rehala*) who were lucky enough to get out of that shed of horrors alive and that despite having suffered continued abuse and never having received a caress or a gesture of affection, they all are wonderful animals. In a few days we will introduce them ♥️.
We take this post to publicly thank the lawyer and the prosecutor of this case, Iván Prada Moral and Javier Robleda Fernández, respectively, since they have made their work for free in order to avoid any type of expense by having presented us as an accusation particular.
This news has had a great impact on the media, so we put several links so you can read it completely and get more information about this serious case of animal abuse.
https://bit.ly/34u7FwM
https://bit.ly/2DlB9kp
https://bit.ly/37Hf6m0
https://bit.ly/34nGXWx
https://bit.ly/37HiiOw
*(REHALA: Set or group of big game dogs, led by the same hunter, and whose number varies in each regional regulation; the most common is between twelve and twenty-five)
IF YOU ARE YOU WITNESS OF AN ANIMAL MALTRATE OR ABANDONMENT?
DENUNISH IT, WE ADVISE YOU!
The more we are denouncing abuse and / or abandonment, the easier it will be to fight against it. It is necessary to raise the number of abuse and abandonment reported, the more cases of complaint received by the Courts, the easier it will be for the Administration to take action on the matter. The rest (tell it on social networks for example) is useless if we want to end this scourge.
HOW TO ACT BEFORE A CASE OF MALTRATE OR ABANDONMENT
From Scooby, it is denouncing all cases of abandonment in which you can act, that is, when the animal has a chip and the owner is identified. We have already obtained several administrative convictions, although not all that we would like. The neglect of the administration on these issues is well known. In addition, we also participate as a private prosecutor in several cases of abuse reported in court. But, we need you to expand existing complaints .
We want to give you useful information on how to proceed when you know about a case of abuse or neglect . Many are those who believe that reporting is complicated, that you can only go to the police or Seprona when you know the author, that the police will not do anything … However, there is a very simple fact: THE MALTRATO IS CRIME, and abandonment is always an administrative infraction, and in certain cases , also a CRIME.
It is important that all cases be reported, that they be recorded and that the complaints be part of the statistics, since it is the only way for the authorities to stop ignoring the problem .
That is why we ask you to act, not to look the other way, with a few simple steps we can all contribute to the culprits being punished, or at least, that the case does not go unnoticed and is forgotten. Reporting on Facebook or other social networks has no use or saves lives .
Here is some useful information:
If possible, it helps to record a video of the facts, or take pictures of the animal, of the place, of the conditions in which they are, of the author if you catch it with "hands in the dough", or, if there are others people, identify those who are willing to testify as witnesses and provide all this information when making the complaint.
If the events occur in an urban nucleus, it is necessary to go to the Local Police in case of abandonment and to the National Police if it is a case of abuse. If the events occur outside the urban center, in the countryside, on a farm, we must go to the Seprona and if there is not, to the Civil Guard.Both have the LEGAL OBLIGATION to collect the complaint. Do not be convinced if they answer that "they are not competent" or that "if you do not know the author can not be denounced" and several other excuses. IS NOT TRUE. If your wallet is stolen or you enter your home to steal, why don't you have trouble reporting it? Why don't they require you to know who it was? Well, with animal abuse, the same is a crime like any other (punishable by imprisonment). Everyone can file a complaint, it is a citizen right, and it is not necessary for the author to know himself.It is true that in certain cases, the complaint will be filed, as is the case with other crimes (if there is no evidence, if it is not possible to find out who is responsible) but even in this case it is necessary to report, you have to give visibility to the cases of abuse and neglect that do not "count" officially.
You can also make a written complaint and send it directly to the Court of Guard or the Provincial Prosecutor of the place of the facts, just a simple account of the facts witnessed, accompanying the evidence you have (photos, videos, documents) and identifying the witnesses, who may be the same person who denounces or others who witnessed the events and of course, if known, the perpetrator. These complaints can even be sent by mail with acknowledgment of receipt, so it is not necessary to go in person to the court or the prosecutor's office.
DISCLOSURE INFORMATION
Scooby makes available to anyone who wants an email where anyone who witnesses abuse or neglect can receive advice.
This email is:
eye! It's not about a lawyer's free consultation. Only, but not a little, the advice of a specialist on issues of abuse and neglect.
You can write to this email, and, as far as possible, you will be answered as soon as possible.
This service will be possible FROM JANUARY END OF 2019 .
Once again, thank you for your collaboration!
WE NEED YOU TO END THE LACRA DEL MALTRATO AND ABANDONO!
We hope that with these simple tips, you will be encouraged to file complaints. Scooby has been doing it for many years and in the end this is how we get things to evolve. It is not necessary to be a hero to denounce, just to be convinced that both abuse and neglect is a thing of the past and that we have to END IT.
Thank you all for your collaboration!
🏠 FOSTER-HOMES 🏠
 are SAVING LIFES /  are VERY IMPORTANT / are VERY MUCH  NEEDED  ! please be a Foster-Home
Foster- Homes  are very necessary ! The importance is so big that the difference for an animal from having a Foster Home or not having a Foster Home can safe his life.., it is so hard to say but so real.
Especially winter is critical for the oldies, sick animals or puppies in the shelter;  if you are thinking to adopt or foster  than this is the best time..
It takes courage to foster, because it is hard to let a furry friend go once they come into your life, but it is also one of the greatest acts of love for animals. When one finds a home there will be another waiting to have a chance … and this circle never seems to end …
If you want to be a foster home to an animal in need please  send us an email :
Info :  acogidacachorros@gmail.com
Info :  seguimientos@scoobymedina.org
Being a foster home is a unique experience, an opportunity to help an angel who really needs you and who will thank you with pure love.., enjoyment of every little step ahead from your fostered one it's priceless
In case someone has unwanted goods they think our animals in Scooby could use, we want to remind you of our collection points in Valladolid.
✅CLÍNICA VETERINARIA SCOOBY
Carretera de Rueda, n.47 47008 Valladolid
✅RESIDENCIA/ PROTECTORA SCOOBY
Calle Panera, 62, 47009 Valladolid
✅PROTECTORA SCOOBY
Camino del Zarzoso 47400.Medina del Campo
If anyone has doubts about what to give; we are always in need of food (all sorts). Warm textiles are also welcome; to make the beds of the animals (blankets, sheets, towels etc.)
Thanks
" New DOG-HOUSES always very much needed "
For more information and donation of  new Dog-Houses, please send an  e-mail to: 📧 internationaladoptions@scoobymedina.org
" PILINO-PROJECT "
Part I ( sept/29/2019 ): You may ask what this " Well, it's something that we've been wanting to do for a long time, and it's great news for us to finally be able to start as there are many months of work and effort behind it.
Surely many of you are aware of the large number of dogs that we have with difficulties to get adopted. Mainly dogs that find it hard to build a relationship with people; the ones that barely had any human contact or even did, it's been negative. This logically makes their adoption very difficult. The project got its name from one of these dogs : "Pilino" (He arrived as a very young puppy and although he has improved since and is not so afraid anymore, he still cannot easily be rehomed.
After thinking hard on the subject we decided to free up two patios to create a very large new one where we will build small enclosures.
The plan is to keep an unsociable dog together with a sociable dog together in the small enclosure, with whom they get along so as to make it easier to approach them and work on their rehabilitation, and because living with a friendly dog ​​will help them progress as well.
We are currently starting with the work and we wanted you to get to know this project because we're going to need volunteers who could commit to help with it. It's a very important task as this may be the only way out of the shelter for many dogs. Those who are willing to help us in this mission will receive training from an expert.
Part II :  the Pilino project, a new project to help the fearful dogs in the shelter?
As we continue working, the new yards are being built, and as soon as the first ones are finished we will move the first dogs to help them in their rehabilitation ☀️ We need doghouses for this project; We are looking for people who know and want to help us build them, (materials if we have) and also people who want to donate doghouses they might have and no longer in use.
If any of those are true in your case, get in touch with us through Facebook.
If you're interested please contact us through the following email: voluntarioscooby@gmail.com
We will keep you informed on the progress of this project on (Protectora y Santuario Scooby – Home | Facebook )
Part III ( Oct/18/2019 ) : 3,2,1 … NOW! Start Pilot Operation!
In previous episodes or post, we told you that we were launching a project to recover dogs with fear.
Our idea was to make smaller yards to get closer to these dogs and socialize them.
Well … the yards are almost finished, and we are already working on the booths.
Last Sunday, Pablo, an excellent trainer, gave us some guidelines, to a group of volunteers and workers, to be able to work more effectively with these dogs. Operation Pilino is underway …
If you want to be a participant and help those dogs who have the most difficulties… please get in touch with us :
ELDERLY DOGS
Elderly dogs, with tumors, with Leishmania or extremely thin…
☹️
When we rescue animals we do it because they need help and because we're worried about the fate that might await them without it.
We don't choose them for their color, size or age, nor do we care if they're healthy or sick … We don't select which dogs to help, we don't think about whether they're more or less beautiful or sociable, we don't even consider if they will be easily adopted or if no one will want to give them a home and they'll have to spend the rest of their lives with us in the shelter. None of that matters … In Scooby we are animal lovers and our main goal is to help the ones most in need as they also deserve the best life possible.
Oct/22/2019   

DAPHNE LEGACY TOUR 
After months of fund-raising by Daphne Legacy Tour as well as weeks of intricate preparations and getting to grips with the regulations ahead of each trip,  Daphne Legacy Tour flew to the USA this morning with the last consignment of our rescued galgos in their autumn 2019 transport.
The group of 16 galgos leave Spain today ( Oct/22/2019) for the USA.
This means over the last two years  Daphne Legacy Tour has transported over 100 galgos (some are in the photos  on FB , see: Daphne Legacy Tour ( click on ) 102 to be precise, to new lives in the USA (marked on the  map above).
Daphne Legacy Tour from our shelter last year and two this year, with early starts for our drivers and the stalwart fight chaperones to take the dogs to the airport in time for take-off to the Land of the Free.
We are very grateful to Daphne Legacy Tour for their momentous efforts to get these beautiful galgos to new homes and for the suitcases of donations they have delivered to our shelter on each voyage. Immense thanks. We are also proud of, and grateful to, our Scooby team who worked with Daphne Legacy Tour to make it happen.
October/12/2019: The start of the HUNTING season.
" The BEGINNING OF THE END FOR  THOUSANDS OF GALGOS " !!!
Starting today until the January/26/2020, those dogs that lack ardour, fail to run clean or get injured while doing so will be left behind.
Then from 26 January, all those galgos that haven't done their job well or simply have already given everything they could possibly give to their owners, will be abandoned.
Some, the most fortunate, will be taken in by a dog pound or a shelter, while others will be left to their fate in the middle of a field or on some road, and there'll be those that'll sadly be killed straight away.
We are very grateful for the help we receive from our volunteers – local and international. Understandably we must also insist that volunteers read and comply with the basic rules before applying to volunteer at our shelter. These rules are in place for the safety of our rescued animals and to avoid generating extra work for our small team of staff. These rules are given to volunteers before they come and are on display in the shelter. The rules apply to all volunteers equally and anyone failing to comply will be requested to leave the shelter.
October-4 "WORLD ANIMAL DAY"
The main purpose of this day is to remember the importance of the conservation of animal species on the planet, since the welfare of ourselves is integrated into the welfare of all animals and the environment. Humans are the most evolved species (or so it is supposed) and for that reason we have the obligation to, at a minimum, respect the rest of the animals that inhabit our planet, since they have the same right to life as we do.
PROTECTING ANIMALS IS PROTECTING OURSELVES.
May/31/2019 Protectora y Santuario Scooby
" The Secret of the " SCOOBY SUCCES " :   WORK-WORK  and more WORK "
May is coming to and end, Thank God, my feelings are difficult to express 🤨, on one side an enormous happiness , more than 200 dogs and 75 cats have found their golden basket, but the work at the shelter has been enormous, you cannot imagine the huge amount of papers that need to be prepared, TRACES, passports, registrations , the new papers for the American government, it has been a real nightmare 🤪.
And what about the transportations, to the airport and to all those countries 🗺️, every weekend we have had at. Least one transport and believe me, this is exhausting, more than 30000 km. Driven in one month 🛣️ and here I would like to thank specially to our drivers, doing this job tirelessly and with a huge responsabilty between their hands , they always did a very efficient job.
The final result is a huge success , LOTS OF HAPPY ANIMALS AND HAPPY FAMILIES 🤗, and do you want to know the secret for this enormous success; WORK, WORK AND MORE WORK 💪, some people sometimes ask themselves what is the secret from Scooby , voilá an enormous amount of work. Thanks to everyone involved.
See video        https://nl-nl.facebook.com/spascooby/videos/360022331294905/
May-28   " National  Mixed-Breed  Dog-Day  "
In Spain we celebrate the" DAY OF THE DOG WITHOUT BREED, in order that, at least once a year, mixed dogs get more media attention.
They, like breed dogs, also deserve to be loved by a family.
ADOPT A MIX-Breed DOG, they are unique and incomparable  !
ℹ seguimientos@scoobymedina.org
www.scoobymedina.org
Please help them find a Home"
They are all lovely and they are all going crazy with happiness when they get a visit .
They love receiving cuddles and they trying to attract your attention constantly to get them. Unfortunately, the visits last only a little while, then they return to stay alone in their kennel !
If you want to adopt or need more information about any of these wonderful dogs, please send us an email to seguimientos@scoobymedina.org
😊

 Photo March/2019  "Sunset at Paddock-4 , all are waiting for a forever Home… please adopt "

Photo  Feb/14/2019  "VALENTINE- DAY " Galgos, Galgos, Galgos !!!! All waiting for a forever Home… please adopt 
"Winter at  Scooby"  
All the Scooby animals are in need of extra help "
Freezing temperatures at Scooby. Even our lake has frozen completely!!
You can imagine how cold the weather is and therefore the difficulties we are having to keep the more than 700 animals that live in our shelters (not only dogs and cats) as comfortable as possible. Please help them through the cold wintertime

Photo Jan/18/2019 update from Ana merino: "all dogs are very happy with the warm blankets; tonight they will have sweet warm dreams. Thanks to all the people who have sent us blankets
How you can help them :
1. Material donations : the dogs are very much in need of warm blankets, warm coats, scarves (snoods) for Galgos… and take them to Medina, Palencia or Zamora shelter. If we have enough we can change them more often and the animals will avoid humidity (Or send them to :  Scooby ,  Ctra. De Olmedo, km.2 -47400- Medina del Campo (Valladolid), Spain  )
2. Volunteer: be a volunteer even if you have short time, the more people we are the more we can attend them in a better way.
3. Adopt : if you are thinking of adoption for a while, winter will be the best moment, maybe you can save a life.
4. Virtual adopt : (https://bit.ly/2DzoE6Y )
5. Foster home : be a foster-Home for the same reason
6. Donate : donations are very needed, we have so many extra expenses to attend.
We will be thankful for any help 🐾
https://nl-nl.facebook.com/scoobymedina.org/videos/248878229335973/
Photo November/28 /2018  "Lots of Warm Blankets and warm coats are very very much needed"
With the cold nights, the dogs are in very much in need of warm blankets; please help them keep warm

Photo Nov/28/2018 "  the Galgos from paddock – 3 "
 " SCOOBY GALGOS Flying All Over The World "

GIULIA (white) NANO (brindle ) CARETO ( light brindle ) on Madrid-Airport, all 3 with a one-way ticket to their forever Homes in Finland, last week.  ( photo September /16 /2018 )

Galgo Black Beauties: AZABACH and SIMA on the Madrid-Airport, were flying to their forever Homes in CANADA, Photo September /16 /2018 )
" SUMMER 2018 at SCOOBY  "       
New ( Xl ) Doggie-Pools" 
We are happy because this summer ( 2018 ) our dogs have received many (XL) Doggie – pools as a gift. Thanks for that ; the stay at the shelter for them, is more enjoyable with the hot temperatures in summer .   On behalf of all of them, thank you from the heart 💗
It is too hot ( 40 degrees Celcius !!)  Doggy -pools are  very much needed
Galga "Chema" loves her new pool  ( Chema is adopted in Holland)

Christina ( former  Scooby-volunteer ) in the new XXL Doggy-Pool and some of the recued Scooby galgos to cool a bit off
The Scooby Shop
: https://bit.ly/2tHTWSp    (email : tienda@scoobymedina.org )